PALLAVANJALI INSTITUTE is one of a kind programme where under one roof all the needs of a special student from 3 yrs of age to adulthood are met. Accordingly we offer the following programme depending on the age and needs of each student:


Pre Intern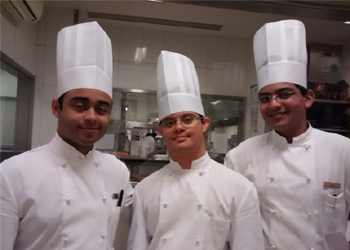 Students in the age group of 15 to 17+ years are part of this group. They follow functional academics which enables them to learn at their own pace about concepts of mathematics, English, Knowledge of the World, Independent Living Skills, Computers, and Expressive Arts including Theatre. Sports etc. Individual education plans ( IEP) are made keeping their behavior and skills in mind which is reviewed every quarter along with the parents. The program is designed in a way that students' all- round development is kept in mind. Self regulations and self management are two focus areas for this age group. Once a month night stays in the campus is mandatory wherein students get an opportunity to practice their learnt skills and be responsible for themselves.
Level 1& 2
1. Inclusive Career Training : age 18 +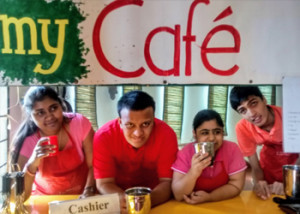 Ours is a non-sheltered approach to vocational training. Based on the skills of the students we equip them with soft skills training and send them for Internship to various Corporate and private set ups. We follow a life skill curriculum with focus on Independent Living Skills. Three days a week students go for Internship to various Corporate establishments, two days a week they come to the Institute for soft skill training which includes grooming & communication, work-ethics, coping with emotions, self regulation etc. The other areas of learning are, Information & Communication Technology (ICT ), General awareness, Expressive Art, need based Occupational Therapy, Speech Therapy, Health & Fitness, Yoga, etc. Students are taken for exposure visits to Corporates, Museums, Metro ride, Outstation camps etc . It is our endeavor to provide them with a non-judgmental and non threatening environment where they get an opportunity to explore their sensibilities and identify with their strengths and weakness. They become confident young adults ready to be "themselves" in society.
L3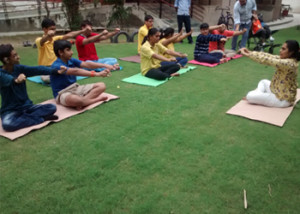 The level 3 program aims at enhancing every students potential irrespective of their backgrounds through an extensive career training program. We intend to provide opportunities that help students aspire higher and transition into the main work-stream.
The program runs extensively and intensively both as 6 months in-house and 6 months external internship program. Student's attitude, aptitude and psychological health are of utmost importance.
Since most of our students come to the city for the first time, it is imperative for us to help them gain self-confidence and not suffer any complexes. While some students are certain about what they want to do, some others need counseling. Most importantly they require exposure to see the world as their stage. Pallavanjali faculty guides and trains the students via a planned yet evolving curriculum. Further to hand-holding them for the period of their internship the supervisors of the interns are requested for giving feedback from time to time. The students are required to attend a monthly meeting in Pallavanjali, and discuss with the faculty the issues they might be facing at work. The Pallavanjali faculty thus gets an opportunity to assess their development.
PIAIP new initiatives  2017-2018
PIAIP Café started catering to the staff and the Second Chance Hostel boys 5 days a week from 16th July 2018. What started as a weekly activity for the adult student as part of their Independent Living Skills program is today a full-fledged Café catering to around 25-30 lunch orders daily. Two students have been given employment in the Café.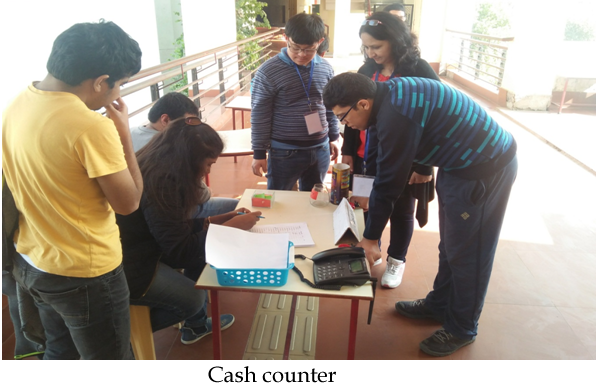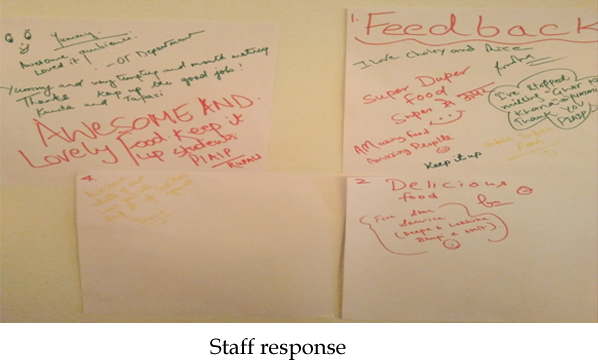 Piaip Hostel stay
As part of our endeavour to promote independence in daily living among our students, we organize hostel stay for PIAIP students at Pallavanjali.
Objectives:
Developing sense of adulthood in students by encouraging them to take independent decisions in variety of situations.
Promoting independent Living Skills by practicing them in controlled environment under the supervision of educators.
Working towards developing emotional maturity which includes :
Develop a capacity to enjoy freedom which comes with responsibility.
Relate with others
Learn to share
Enjoy leisure time
To love and to laugh together
Foster sense of achievement
Parents Comments:
*PIAIP* *POEM* written by PIAIP Parent:
PIAIP for us is like a cool and shady tree;
We rest under its comfort and revive our spirit & energy.
Let's take a look at each member of what feels like our very own family!
*Krishna* is patient, thoughtful & wise,
She gives us all the right advice!
She is the shepherd who leads the flock,
The backbone of PIAIP, she's solid as a rock.
If there's Krishna, can Radha be far behind?
She is truly a treasure, she's one of a kind.
Her fitness & creativity  leaves us in awe,
*Radha* Arora take a bow!
To the parents he always lends a patient ear,
Often tells us what we really need to hear.
To the online classes he brings energy and skill,
He's our very own Mr *Sushil*
Calm, gentle & soft spoken,
Her voice for our young man is a reinforcement token.
Knowledge of the World ab samajh aa gaya,
Thank you very much ma'am  *Sandhya*
Young & smart he's more like their friend,
He teaches ILS tasks by breaking them up from beginning to end.
Sachin misses those outdoor trips of adventure,
Hope we can do them soon *Prakash* sir!
Physical sports classes have stopped,
So all our energy levels have dropped;
Waiting for us all to be again in the open air,
And play basketball, run and cycle with *Bhupinder* sir!
Computer classes with *Avika* ma'am are great fun
Not just students but even parents learn by turn!
With *Navneet* ma'am there's lots of action & role play,
And loads of talent on display!
Thank you to all the teachers for adapting to this new way,
And for being there for us each and every day!!
1. "Thanks to Pallavanjali for the support and guidance for our kids. I feel  so nice about full involvement of Krishna Mam and all the teachers and staff  members  in the progress of our children. It is very  rare in schools  that the teachers  themselves  call the parents  for future  goals of the child.But here I am so obliged to Mam who herself  takes interest and calls parents  to discuss  and plan future  goals,guides us, listen to our issues and help and guide  parents how to overcome  problems  and help our children. I feel  blessed  and lucky  for  my child being in care of such lovely and dedicated teachers  and staff  members."
2. "Thanku so much dear krishna ma'am, certainly we all can see them enjoying and getting trained in the best-est way."
3. "Admirable effort, Teachers! We can only thank you… and not enough."
4. "Fantastic effort, I can only say thanks to the teachers and organisers".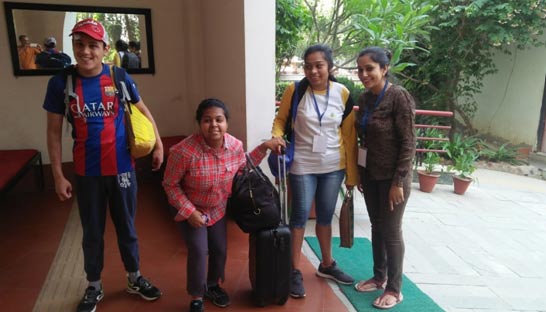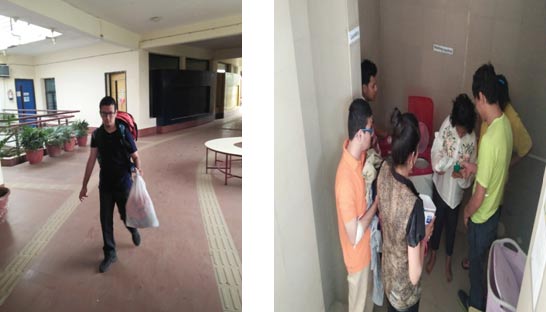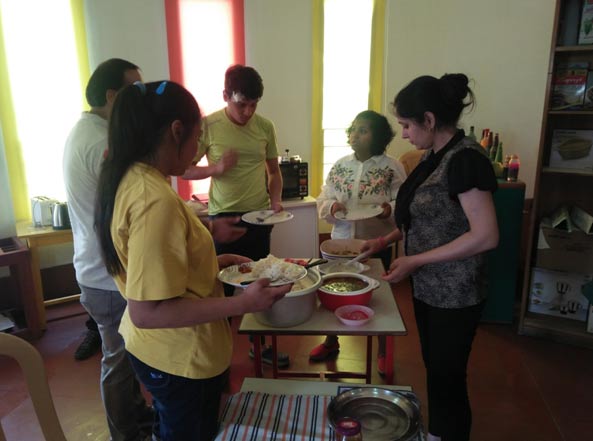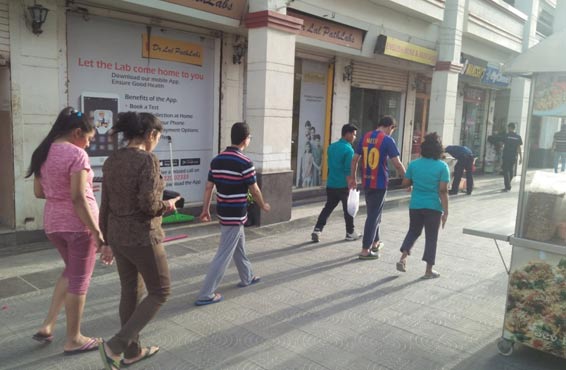 Multi-Media
We introduced Multi-media program with the objective of opening up a new area of use of technology for expressing students approach to their creative skill.  Students with an aptitude for creative pursuits using technology are encouraged to join the program.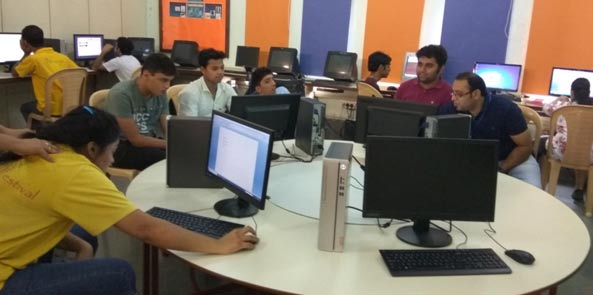 Career Training Program
Brings before you yet another program for our young adults. Over the years we realise that many of our students are going from one place to the other for pursuing various physical as well as mental activities. Keeping that in mind we have put together a program.
"Body and Mind works"
Which includes the following areas:
Multimedia/computers, freestyle dancing, fitness and sports, recreational activities (photography, printing scarves, pottery, baking/chocolate making, lamination, yoga etc
Now we have a full day program for young adults from 8.30 am to 5.00 pm
Parents Comments:
1. "I have tears of joy in my eyes seeing all these lovely, precious ones learning to be an important part of the society. All thanks to PIAIP teachers for their tireless efforts to make this happen .God bless them all and all the parents too."
2. "These experiences are so fulfilling for both the children and the parents."