Arun Kapur, Founder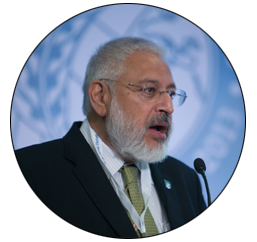 Arun Kapur is an educator with more than 4 decades of experience in the private as well as public education spheres. He has been actively engaged in building learning environments catering to a diverse group of learners – rural and urban, students with special needs, and students who have fallen outside of the formal schooling system.
In 2006, Mr. Kapur founded Pallavanjali, an organisation dedicated to promoting inclusive education responding to the diverse needs of all learners.  The ultimate objective of Pallavanjali is to design, develop, sustain and replicate a paradigm of inclusive education for all learners. To achieve this goal, Pallavanjali runs a School, an Open School (accredited by NIOS), an Intervention Centre (to identify and assess the child's special needs at the earliest stages of development), and also conducts programmes for Career Training.  Read More…
Renu Kaul, Director
Ms.Renu Kaul, has 46 years of experience in the field of Education of which 36 years have been in Early Childhood Education. She has been responsible for setting up and running the Pallavan Pre-School programme .  Pallavan started in Dec 2001 and is currently operating from multiple locations in Delhi and Gurgaon. It is a programme for children aged 2 to 5 years. Pallavan has been a very successful programme  and has made a name for itself in Gurgaon and in Delhi.
Ms Renu Kaul has also established an Early Childhood Diploma programme and conducted numerous workshops in the field.
Ms Renu Kaul is also the Director of Pallavanjali a school and resource centre offering education, therapy and life training to children and young adults with special needs between 0-24 years, in an inclusive holistic environment.
Krishna Das, Head Career Training Programme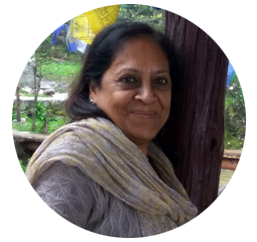 Krishna has 25 years of unmatched experience in Social Sector. She is the founder trustee of the NGO Astha India which works actively in the area of Special Needs. She has also worked extensively with young adults from the economically weaker section, and has led many innovative programs dealing with skill development leading to employment. A trained Counselor from Sanjivini Society for Mental Health, Delhi, she works actively in Family Therapy and with troubled minds.. A crusader for advocacy and human rights, Krishna has the sensitivity and perspective to explore the world and question injustice and inequality around us. Having worked in this sector for so long Krishna has developed a solution mind-set where she is able to approach the problem in its face with a solution that is the need of the hour.
Presently Krishna heads the Careeer Training programme where she works with 18+ age group. She is instrumental in setting up a full-fledged in- house Café at Pallavanjali with the objective of employment generating for special need young adults. She is also in-charge of the fund raising team at Pallavanjali.
Sarabjit Palta, Head of Special Needs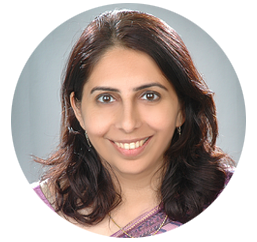 Sarabjit is M.A. in psychology and B.Ed in special education. She has 21 years of experience in the field of special education in AADI, Udaan, Vasant Valley, Pallavanjali and Amity's Preschool Amiown. Sarabjit  worked with all kinds of differently abled children including cerebral palsy, hearing impaired, learning difficulty and autism. She also conducted courses to train class room practitioners in inclusive education and was a parent counsellor. Presently she heads the special section in Pallavanjali.