PALLAVANJALI INSTITUTE is one of a kind programme where under one roof all the needs of a special student from 3 yrs of age to adulthood are met. Accordingly we offer the following programme depending on the age and needs of each student:


The intervention centre programme lays the foundation for school readiness. It provides an in depth understanding of a child's individual needs and skills which helps in formulating accommodations and modifications for classroom.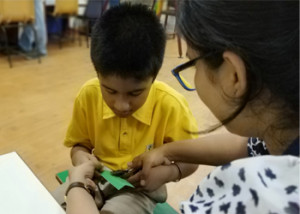 The first step for a child joining Pallavanjali is a functional assessment done by our team of qualified specialists: Occupational Therapist, Speech
and Language Therapist and Special Educators.
The second step is to undergo required therapies for a minimum of 2 months where occupational, speech language and special education therapies are provided on one is to one basis.
There after a baseline of skills is formed and children are then placed in the school programme accordingly. After the children join the preschool or school the therapies continue on a need basis. The Intervention Center supports all the inclusive programmes in Pallavanjali.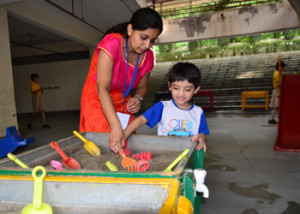 An Individual Educational Plan is prepared by our multidisciplinary team working towards inclusion into the school programme.
Presently we have 5 occupational therapists, 5 speech and language therapists and 10 special educators.